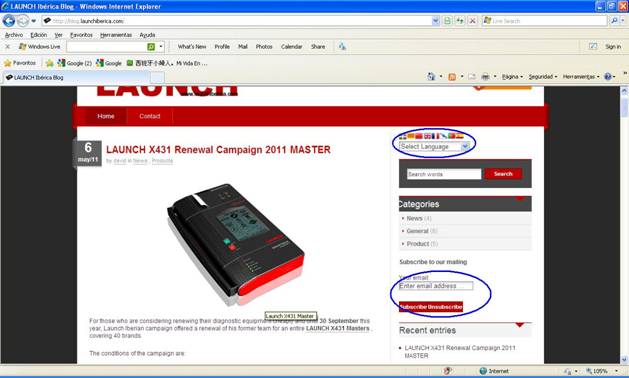 Here LAUNCH IBERICA recommends their BLOG to you.
Enter into http://blog.launchiberica.com/,there are 8 different languages to choose, source language is Spanish, other languages are translated by translation tool.
You can fill in your e-mail address to subscribe to the latest BLOG news.
At the same time we are developing ANDROID and APPLE process. You can enter into the browser by clicking on the icon browser after the installation.
LAUNCH Iberia's rank in the GOOGLE will increases with your Click. Welcome to cilck.